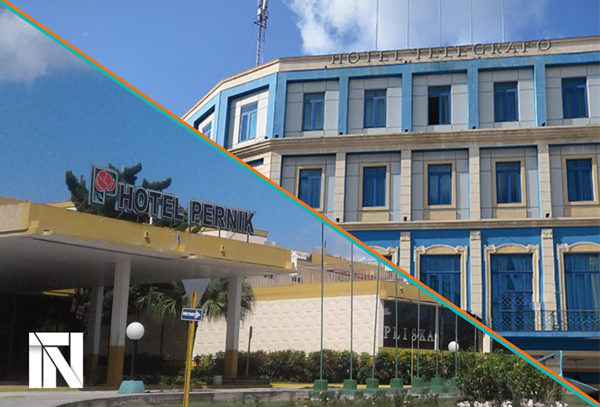 Editor's note:
Tremenda Nota is the Washington Blade's media partner in Cuba. This article was
published on Tremenda
Nota's website on Dec. 5. Blade International News Editor Michael K. Lavers
translated the article from Spanish into English.
CIEGO DE ÁVILA, Cuba — The Gran Muthu Rainbow
Hotel, which opened on Dec. 5 in northern Ciego de Ávila in the center of the
island, is the first property of its kind conceived expressly to serve clients
from the LGBTI+ community.
An article that Radio
Surco published declares the new hotel's profile "reaffirms Cuban
authorities' intention to promote respect for sexual diversity."
Rafael López Alcaraz, corporate director of Muthu
Hotels in Cuba, guaranteed that staff who are specially trained to work with
LGBTI+ tourists will provide services, according to statements the broadcaster
published.
The National Center for Sexual Education
(CENESEX) oversaw the training, according to a post
published in April on the Facebook page of the institution directed by Mariela
Castro that falls under the Ministry of Public Health.
CENESEX "will help with the selection and training of the personnel who will work there; and in addition to collaborations with events, promotions, campaigns," said the group.
Nevertheless, in September it became known the Pernik Hotel, located on the eastern part of the island, denied services to transgender clients and had even allowed that discrimination in a manual for the property's employees.
"Transgender men and women will not be allowed into the ball room in their transformation (sic) persona," said the manual that Chirly Morenza Vázquez, who coordinate's CENESEX's network for trans people, shared on social media.
The incident took place the same week a Catalan
business announced it would be in charge of administrating Cuba's second LGBTI+
hotel, this time in Cuba, starting in 2020.
"We are very happy to bring our support to
the LGBTQ+ community in Cuba," wrote Juan Juliá, founder and president of
Axel Hotels, the chain that will be in charge of the Telegraph Hotel in the
capital's oldest neighborhood, on Facebook.
As with López Alcaraz, Muthu's director, the
Catalan businessman recognized CENESEX's work and is looking for cooperative
partnerships with the institution. Juliá, as part of the International Gay and
Lesbian Travel Association's board of directors, in 2017 had already recognized
Mariela Castro's work in defense of sexual rights in Cuba.
IGLTA President John Tanzella in January told
Tremenda Nota that "various studies have been done that show LGBTI+
travelers are more inclusive and support destinations that support equality and
human rights."
Cuba over the last decade has presented a favorable image of LGBTI+ rights, especially after events against homophobia and transphobia organized by CENESEX began to take place. But the strategy came to an abrupt end this year when the government cracked down on an independent march and Mariela Castro herself backed violence against activists.
CENESEX, in the meantime, offered assistance to military-owned businesses in order to expand their hotel services and position itself in the LGBTI+ market.
In September, in the days after the transphobic incident at the Pernik Hotel, CENESEX presented a workshop to Gaviota Tourism Group staffers titled, "Some Theoretical Considerations about Sexualities for Work within the LGBTIQ+ Tourism Sector." In a letter directed to Mariela Castro and made public by the institution that she directs, military businessmen said they are committed to "an inclusive project" in accordance with "the political will of the country."
As with Islazul, which administers Pernik, Gaviota is part of Gaesa, a military conglomerate that controls a significant part of tourist services in Cuba.
Weeks after its official opening, Muthu Rainbow
was also added to the list of hotels sanctioned by the U.S. government because
of the relationship they have with the Cuban military.
The post LGBTI+ hotels in Cuba: Military-owned businesses seek 'pink money' appeared first on Washington Blade: Gay News, Politics, LGBT Rights.