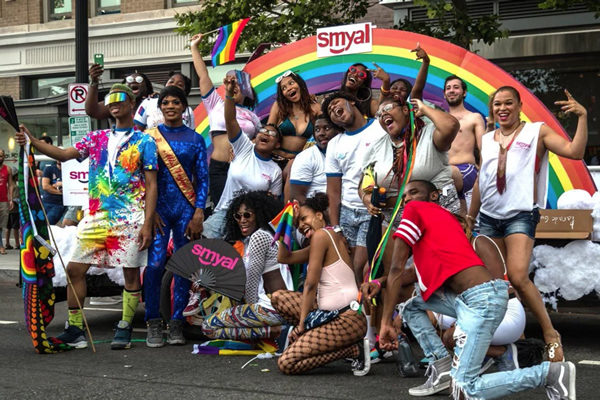 Pride looks very different this year, and quite honestly, there doesn't feel like there is a lot to celebrate. Parades and festivals have been postponed because of a pandemic. Our city, and cities across the country, are pushing back against police brutality, racism, and systems of oppression.
As we enter Pride month, we must acknowledge the deep wounds that have brought us here; wounds that the LGBTQ community knows well. As protests and collective actions in the face of injustice forge ahead, we are reminded of the history of Pride, reminded of how trans women of color led protests against police brutality, and reminded that these fights are long from over.
Today, we want to offer ways that you can take action and honor your first Pride in today's context:
Take Care of Yourself
This means emotionally, mentally, and physically. Listen to yourself and if you feel overwhelmed or need to take a break, do so. Self-care comes first.
Learn the History of Pride
Pride is rooted in a deep history of claiming space for ourselves and fighting for the rights of our community. Pride is celebrated in June as it commemorates the Stonewall Riots that began in the early hours on June 28th, 1969 when police raided the Stonewall Inn. What followed were days of protest led by trans women of color. The first parade was celebrated in 1970, just a year later, and is now marked throughout June across the country. Learning this history can help you better understand the significance of Pride today.
Surround Yourself with Community
Know your capacity to interact with others, either in person or over social media. Build a supportive community around yourself of people who affirm you and are there to listen and support you through this time.
Feel What You Need to Feel
This year especially. There are things to be proud of and celebrate, but there is also plenty to be enraged and saddened by. Feel anger, feel grief, feel motivated. Give yourself the grace to feel what you need to feel.
Support Your Community
Do your research, learn what actions are being taken in your city, share information, uplift voices of color, educate others, speak out. Get involved, either as a volunteer as a donor, with LGBTQ organizations that are working to support, house, and feed queer and trans people of color.
The first Pride was a riot rooted in community and collective action. This work does not, and cannot, end in June.
For more than 35 years, SMYAL has worked to empower LGBTQ youth. Learn more at smyal.org.
The post Ways to take action, honor Pride this month appeared first on Washington Blade: Gay News, Politics, LGBT Rights.