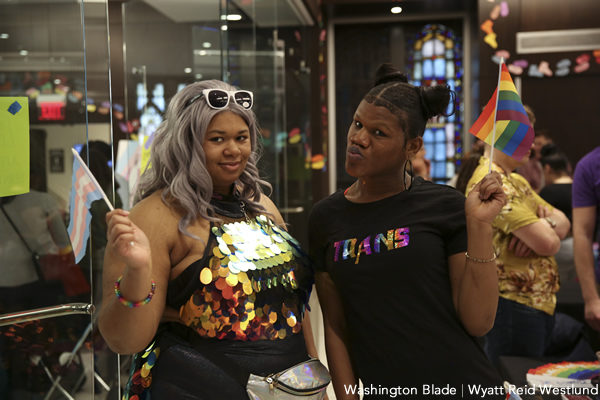 Capital Trans Pride holds a series of workshops, panel discussions, networking and entertainment celebrating the transgender community next weekend, May 18-19.
The Workshop and Resource Fair is at the Eaton Hotel D.C. (1201 K St., N.W.) on Saturday, May 18 from 9 a.m.-4 p.m. About 25 organizations will share services, information, employment opportunities and more. There will also be educational workshops, seminars and panel discussions on issues affecting transgender people. A happy hour follows from 5-8 p.m. at a to be announced location. Principal to Trans Equity Consulting Cecilia Gentili will deliver a keynote address. There will also be food, beverages and entertainment.
A screening of the film "The Garden Left Behind" is at Studio Theatre (1501 14th St., N.W.) on Sunday, May 19 at 6 p.m. The film follows Tina, a young transgender woman, and her grandmother Eliana as they navigate Tina's transition and being undocumented immigrants in New York City.
For more information, visit capitalpride.org/trans-pride-2019.
The post Trans Pride is next weekend appeared first on Washington Blade: Gay News, Politics, LGBT Rights.